1)      Know your values and goals.
2)      Know American values and culture
3)      Know how to integrate your values with the American value system and achieve your goals
4)      Talk with other immigrants in your community about their experiences.
5)      Set your priorities and know your rights.
To learn more about America and your rights as an immigrant and resident, See http://www.welcometousa.gov/default.htm
6)      Understand your family members' unique developmental needs in times of transition and adjustment. For example, a school aged child may experience difficulties in school work, while an adolescent may experience academic difficulties as well as ethnic identity and self-esteem challenges.
7)     Understand that culture shock is normal. Almost every new immigrant will experiences culture shock upon moving to America.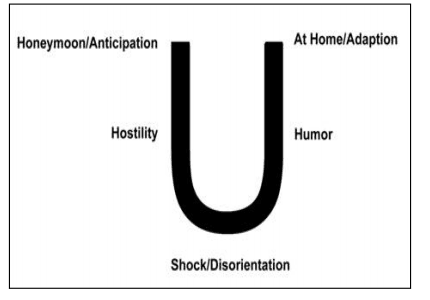 It starts off with the honeymoon and anticipation stage of being in America, the land of freedom and opportunity. This stage is followed by the reality of the complexity of life in America and the challenges of being far away from home and all that was familiar. Eventually people come out of their culture shock and find ways to adapt to life in America. However, in some situations, individuals may feel stuck in the middle and continue to experience the effects of culture shock for a prolonged period of time. That is the time when seeking help from friends, religious resources, and/or professional resources may be helpful.
8)      Moving to a new country can be difficult and challenging and you may need professional support to aid you in the adjustment process. Here are some questions that will help you determine when to seek help
Are you noticing unexplained physical symptoms like headaches, backaches, stomach aches, or any other physical symptom that persists despite your visit with a medical doctor? You may be experiencing the effects of psychological stress. For more on stress, please see http://www.apa.org/topics/stress/
Are you finding yourself unable to enjoy activities you used to enjoy? Feeling sad? Feeling lonely? Feeling worthless?
Are you finding yourself angry and unable to control or understand your anger? Are you angry and hostile towards self, family, or others?
Are you isolating yourself from your friends, loved ones, and community?
Are you thinking about death and dying?
If you or someone you know is in immediate dangerbecause of thoughts of suicide
Please call 911 now
If you are not in immediate danger because of thoughts of suicide, but need someone to talk with about your suicidal feelings, please do not hesitate to call one of the following national suicide prevention lines:
1-800-SUICIDE (1-800-784-2433)
1-800-273-TALK (1-800-273-8255)
9)      Know what psychotherapy is?
Effective psychotherapy provides a corrective healing relationship and a safe environment to process experiences and develop insights into- and coping strategies for- current challenges. An effective psychotherapist provides this safe & therapeutic relationship, guides you through your path to growth, and offers you the opportunity to learn new skills and enhance your life.
"Hundreds of studies have found that psychotherapy is an effective way to help people make positive changes in their lives." Katherine Nordal, PhD, executive director of professional practice at APA.
Your privacy and confidentiality in psychotherapy is protected (with exceptions related to harming oneself and others). Ask your psychotherapist for more information about confidentiality.
10)   How to seek help?
What resources are available to you and are they affordable and realistic in your particular situation

Find out if your employer provides mental health services for their employees.
Find Therapists on the psychology today website.
Find therapists on the American Psychological Association website
Find Therapists on Google
Ask your friends, doctors, or religious leaders for a referral to a known therapist

If psychotherapy is not an option, what other resources are available to you?

Does your church or community provide support or resources for their members?
Dr. Caroline Ibrahim
Licensed Psychologist
www.carolineibrahim.com